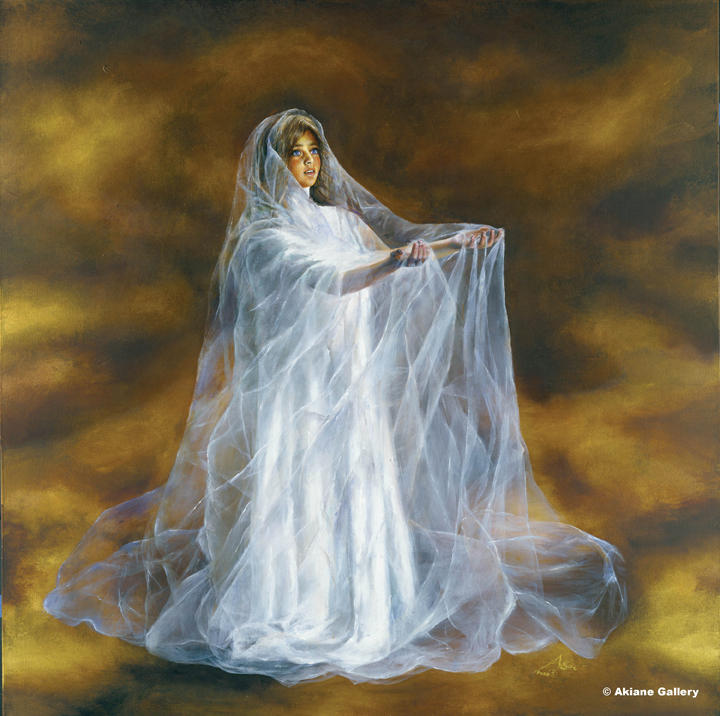 With special permission granted by Art Akiane LLC, we can share this magnificent picture of THE ANGEL, painted by Akiane Kramarik at age 10.
THE ANGEL - Copyright (c) 2005 by Akiane Kramarik (age 10)
Art Akiane LLC. All rights reserved.
For more information, please visit artakiane.com
​
Description of painting as written by Akiane:
... Sometimes we meet certain angels that appear like humans, and we don't know it. Many of us have been saved from many accidents, and we don't know it either. We should appreciate each safe moment.
In this painting I blended a few dimensions to portray the guardian angels' mission: with the wings invisible to human eyes, yet with the see-through energy veil, the youthful angel is catching a falling child without any tension, difficulty or worry. Her hands are relaxed. The background is gold, copper and brass, to signify the providence, the law and the safety. To save our bodies is easy for an angel, but what is hard is that sometimes she must allow someone to fall or get hurt, according to God's laws. And I don't remember why... Akiane, age 10
---
​Many of us have likely encountered angels - often unaware. According to Hebrews 13:2 (NIV) "Do not forget to show hospitality to strangers, for by so doing some people have shown hospitality to angels without knowing it."

Just as Lillie Hopkins' precious baby appeared in her hospital room as an angel to comfort her, we may encounter angels in our daily lives without even realizing it. Angels are messengers from God, assigned to protect and guide us.

After you read this book, my prayer is that you will realize that you have been touched by an angel too.